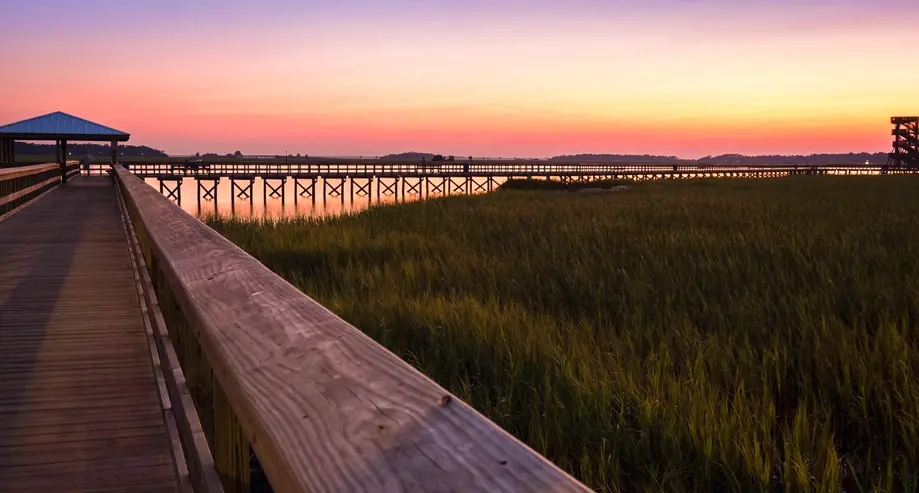 Private and Semi-Private options available!
Spend more time shooting and less time searching!
Port Royal Cypress Wetland & River Sunset | Private - $499.00 + tax

Port Royal Cypress Wetland & River Sunset | Semi-Private - $299.00 + tax

SURROUND YOURSELF WITH WATER, WILDLIFE AND A BEAUTIFUL SUNSET!
Options
Semi-Private Tour: Includes one non-shooting guest at no additional charge
Private Tour: (1 -4 Guests)
About
BEAUFORT IS CALLED THE LOWCOUNTRY FOR A REASON, and exploring the marsh, wetlands and rivers will help you to understand why. Because our sun rises over the ocean, you can usually find us capturing sunset over the marsh and rivers as we look to the setting sun. Home to many species of birds and other animals, we'll no doubt meet some friends along the way.
Bonus
As an added bonus, all guests will receive a code for 1 FREE month in the online mentorship program, SHARPEN YOUR SHUTTER!
Health and Safety Policy
At Beaufort Photography Tours, we take health and safety seriously. To protect ourselves and our guests, we have been fully vaccinated and will not host tours if we have been knowingly exposed to the COVID virus. We thoroughly clean our tour vehicle prior to each outing. : . If you are likewise vaccinated and unexposed, we welcome you join us, unmasked in our vehicle and during the tour. If you have not been vaccinated or have recently had an exposure, we would ask you to mask for the entire tour. At your option, you may choose to follow us in your own vehicle.